Choosing and Using a College Checking Account
Attending college requires learning about many aspects of life outside the classroom, and one of those is managing a checking account. Even if your student had an account in high school, college will require handling more money, more often, without your direct supervision. Whether your student is opening a new account or using an old one, here are some tips to keep in mind.
Avoid monthly fees. "Free" checking accounts often require a minimum balance, but some banks offer checking accounts with no monthly maintenance fees specifically for college students. Credit unions may offer free checking accounts. Having a linked savings account is a good idea and may also reduce fees.
Where are the ATMs? Research ATM availability at and around the college. Are there fees for using out-of-network ATMs? Are there limits on the number of ATM or debit card transactions per month? Which ATMs accept deposits? Many banks now allow deposits by submitting a photo of a check through a smartphone app. If your student has a job, set up direct deposit if possible.
Explain other fees. Checking accounts can have substantial fees for overdrafts and bounced checks. Be sure your student understands all fees, and emphasize the importance of monitoring balances — online, in a checkbook, or through an app on a smartphone or computer.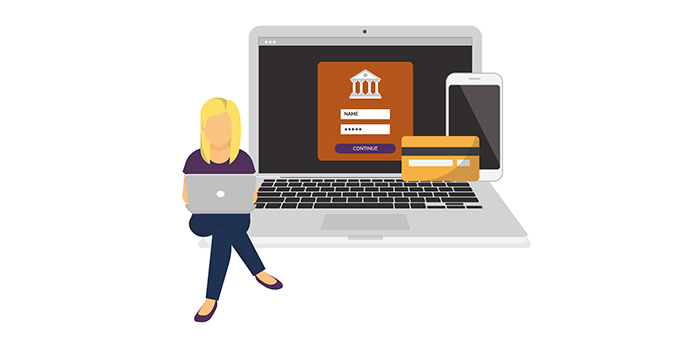 Does your student need checks? Printed checks can be expensive, and most payments can be made with a debit card in person or online. Your student may be able to get by with a few free "counter checks" from the bank or credit union. It's also helpful to have a paper check for account information.
Maintain your access. If you are named on the student's account, you can access it online or in person to transfer funds and keep an eye on balances and expenditures. If the account is at the same financial institution as your personal account, you can typically link them online and have easy access to the student's account while maintaining the privacy of your own account.
In addition to a checking account, you and your student may want to use other forms of payment such as a credit card, a school-specific deposit account to purchase books and other items on campus, and a smartphone app that allows direct transfers to friends and roommates. Be sure to discuss any account your student plans to use. Practical lessons in personal finance can be a valuable part of the college experience.